Singing classes on offer for all ages. We teach contemporary singing, pop, R & B, jazz, rock, country, musical theatre and opera.
James Millar is off to Melbourne to perform at Her Majesty's Theatre in Eureka.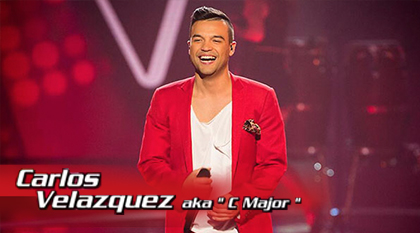 Carlos Velazquez – "C Major" was a student of Absolutely Fabuloius Voices and has gone on to be a leading contestant of The Voice 2014.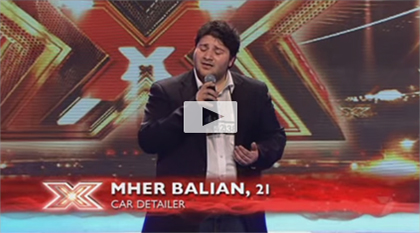 Absolutely Fabulous Voices taught Mher Balian for over 3 years and we wish him every success in life.
Performances every last Sunday of the month in cafe's and we are also working with Agencies in Australia and overseas. Working with several different professional shows with multiple different styles. Yearly concerts (during Christmas period) – performance opportunities (during festivals) – music theory available twice a week.
Singing lessons and classes
Professional & experienced teachers with International winning students & singing performances every month. You don't need any experience to start our singing lessons on offer. It is for All ages, from Beginning to Advance. Singing is about trying, not reading.
How to improve the voice with great vocal technique that is provided with our singing tuition works on the individual's vocal needs.
If you develop correct Technique you will develop a large vocal range and freedom on your voice and nice tone. Better Technique better confidence. How long does it take to improve my voice? (This is a common question asked) It depends on the individual: How much they practice the breathing, How much they practice the Scales, Depends if you have developed bad habits and you need to realise a vocal strain, How much you dedicated and put effort in. Usually first results is after 3-4 Months.
The Goal of our singing lesson, is prepare our students to meet their milestones:
Please send us 2-3 days prior to the specific time that is most comfortable for you and let us know what class you are interested in. Private lessons are created to work with the individual one on one. They are for developing vocal technique and general improvements. All lessons must be paid in full before Lesson Start time.
Private Lessons
1 Lesson
10 + Lessons
30 mins
(only to 8 years)
$55
Per lesson
$450
(Only $45 Per lesson)
45 mins
$80
Per lesson
$700
(Only $70 Per lesson)
60 mins
$100
Per lesson
$900
(Only $90 Per lesson)